Roll-Up and Retractable Screen Enclosures
There when you want it …hidden when you don't.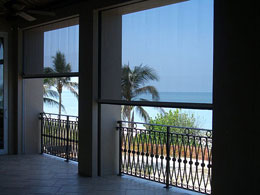 What a great way to enjoy your Florida home. Our roll-up screen technology gives you the best of both worlds. An enclosed screen environment offering all of the benefits of an Armstrong Aluminum enclosure. Or create an open air environment by rolling up one or all of your screens sections.
Armstrong Aluminum can custom design roll up screen inserts for swimming pool enclosures, patios, porches, sun rooms, garages or to blend into the architectural design of your home. We use our sturdy, professional grade screen that comes in many variety of colors and screen densities that can provide relief from the harsh Florida sunlight.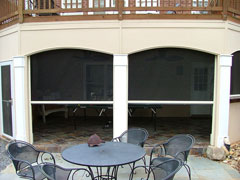 Armstrong Aluminum uses 3-D CAD technology to layout and design every one of our custom made screens. This insures us the tightest fit and highest level of craftsmanship that our customers expect from an Armstrong Aluminum product.
We service most of the Central Florida region. Click here for our service areas.
Schedule an Appointment
Request a FREE Estimate or Schedule an Appointment Today